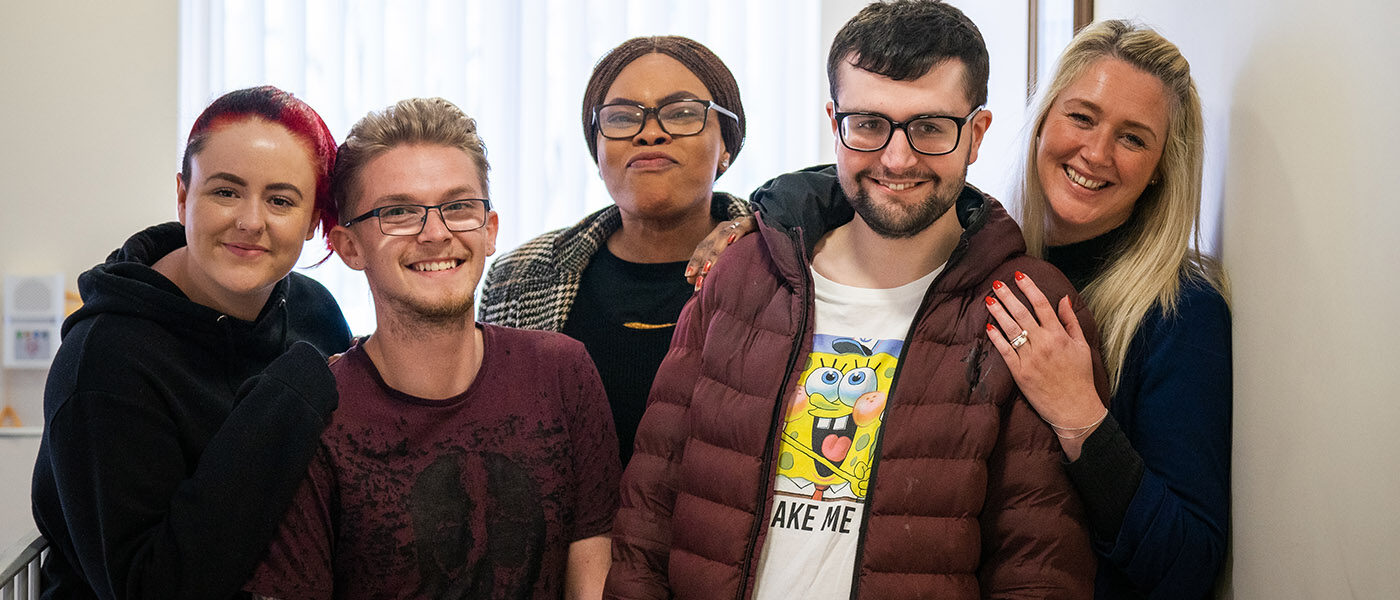 Joshua is a young man with autism who loves playing video games, watching films and going to college.
Joshua moved to The Hollies when he was 18, making the first big transitional step from childrens' services to adult services. The team at the Hollies have developed autism strategies with Joshua which have supported him to understand and take control of things in his life.
Working with his staff team, Joshua has been able to put structure and routine into place himself as opposed to some of the restrictive practices that were used previously, giving him choice and control.  Using autism strategies and practice has also enabled Joshua to manage and control his environment and make decisions based on informed choice. This has had a huge impact on his levels of anxiety and overall quality of life.
Since the move, Joshua's levels of independence have increased, and he now takes care of his apartment and has pride in the home. He has learned how to cook his own meals and has started baking once or twice a week.
As with many younger people, screen time can be a concern, but Joshua now takes responsibility for the amount of time he spends gaming and ensuring that he can manage his own diary.
He makes great use of the personalised Grandcare system, which helps him to manage his home and scheduling the day. He also uses the system to call family members and stay in touch with friends.